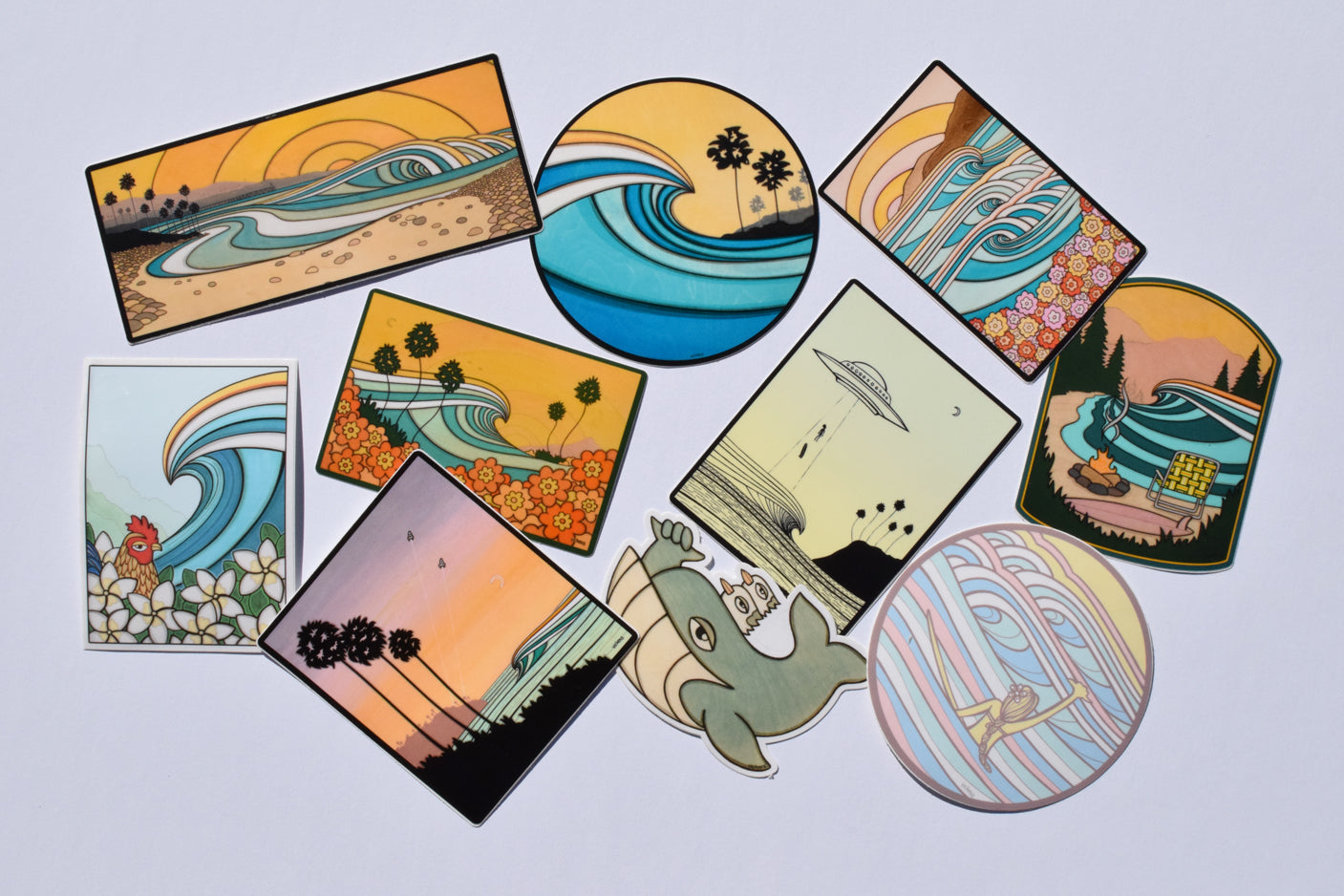 Sticker Pack - 10 Stickers
Regular price $35.00 Sale
Sticker Pack! 10 Stickers!

Each pack comes with the ten stickers in the photo.
Each one is about 4" on it's longest side
These are printed onto white vinyl and are AWESOME! They go great on water bottles, laptops, vehicles, helmets, etc. and hold up very well in the sun/water/etc. for a long time.
FREE SHIPPING IN THE USA